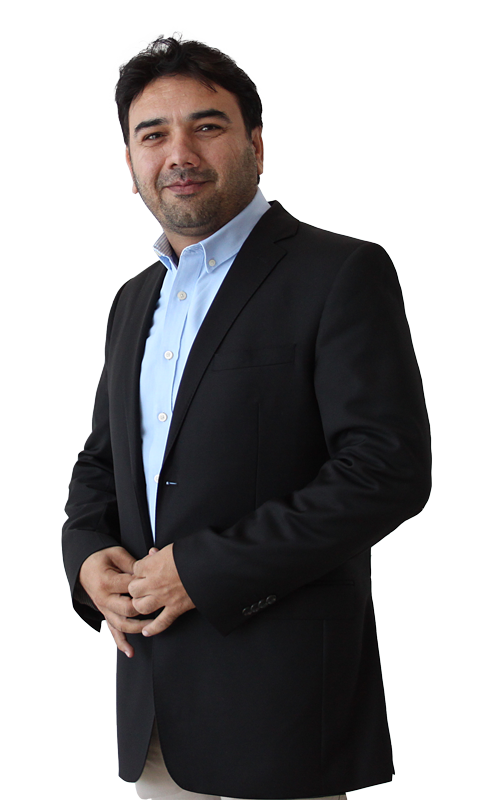 Muhammad Ilyas
eCommerce and Digital Manager
Muhammad came to Dubai full of knowledge and a keen sense of commitment to make some waves in the fast-developing world of e-commerce at the epicentre of the region's digital presence. That he succeeds in this after 10-years indicates his ability to stay on top of the technology and techniques required in a world that becomes passe after just a few short weeks. It's a testament to his commitment that he brings so much to the clients on all aspects of technical and creative.
His skills include management of eCommerce infrastructure and e-commerce platforms and architecture in order to recommend effective options for implementing business functionality, a collaboration with business owners and stakeholders to lead e-commerce requirements and gathering and analysing projects documentation, work breakdowns, etc.
In product management, he drives the strategy and manages the implementation of games assets and marketing campaigns for clients, implements referral programs, guest checkout, social media integration & other features ensuring most enhanced UX, content and graphic design elements.
Identifying new product lines, liaising with external and internal suppliers to ensure unique content and best pricing, allocating and presenting merchandise within e-commerce sites, preparing and executing the planning calendar for each quarter and reviewing the customer's journey through the site whilst recommending adjustments to enhance conversion rates are yet more skills.
Strong knowledge of market survey techniques, competitor & price analysis allows for guidance and advice to clients across all sectors in the e-commerce space.
contact details
Office 2403, HDS Business Center, JLT,
Dubai, UAE